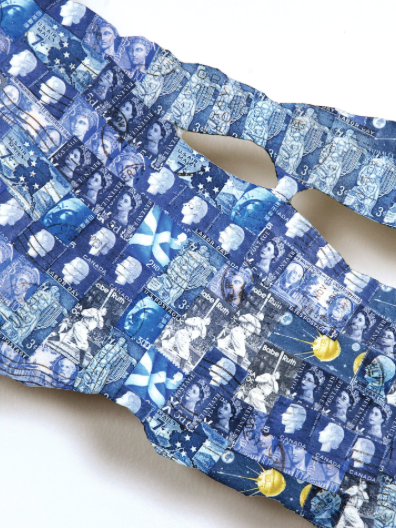 ARTIST: Peter Hite 
Title: "Swimming in the River of Healing" 
Location: 2nd Floor – North Atrium Wall
Just as the postage stamps of Peter Hite's "Swimming in the River of Healing" have come from all around the world, so have the patients and staff of West Cancer Center. The stamps come together to portray the power of the Mississippi River, paralleling the healing power of the collective staff. After healing, the patients flow out into the world as does the mighty Mississippi.

Sponsorship Opportunity
All pieces listed in the gallery are available for sponsorship unless otherwise noted and are 100% tax deductible. These sponsorships serve to provide peace and healing for our patients and can be purchased in honor or memory of a loved one. To sponsor one of these beautiful works of art or for more information, please contact Leighanne Soden at 901.683.0055 x 1122, or [email protected].