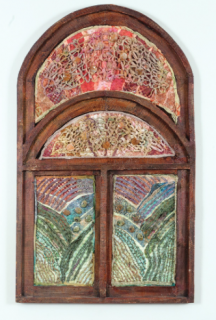 ARTIST: Antzee Magruder
TITLE: "Stitchscapes: Morning Sun, Garden Glory, Sunset" 
Location: 3rd Floor – East Atrium Wall
Antzee Magruder used handstitched gradient dyed cotton, batik, silk fiber and beads to create the pieces in her Stitchscapes collection. 
"Morning Sun" encompasses the sparkle of nature and the rich morning glow of sunrise. The miraculous blossom of flowers coupled with the wonders of the grass and sky are reflected in "Garden Glory". The final burst of color in "Sunset" creates vibrant hues, in which the clouds look like written messages where all of nature becomes outlined.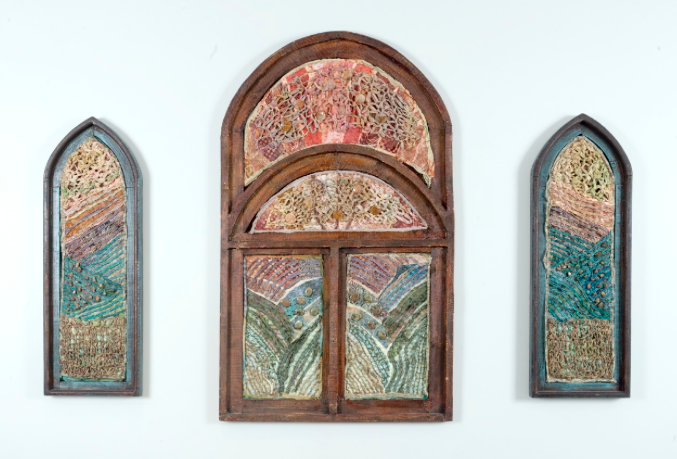 Sponsorship Opportunity
All pieces listed in the gallery are available for sponsorship unless otherwise noted and are 100% tax deductible. These sponsorships serve to provide peace and healing for our patients and can be purchased in honor or memory of a loved one. To sponsor one of these beautiful works of art or for more information, please contact Leighanne Soden at 901.683.0055 x 1122, or [email protected].