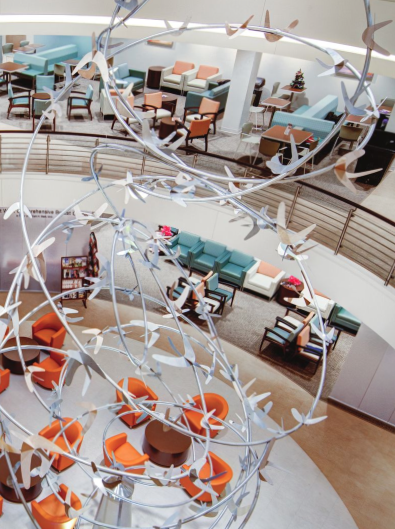 ARTIST: Yvonne Bobo
Title: "Murmuration" 
Location: 1st Floor – Atrium
Local metalsmith, Yvonne Bobo, crafted the rotating, 3-story tall "Murmuration" to depict thousands of starlings pulsing in unison choreographing a ballet across the sky. Every time she witnesses this mystery of nature, she is awestruck. 
As in nature, each bird moves independently but also is influenced and affected by the entire flock. The collective gives safe haven against predators, creates warmth and gives strength to these vulnerable creatures. 
"Murmuration," both monumental and meditative, represents hope in difficult times, and it is a metaphor for the community of West Cancer Center and the journey that each patient embraces.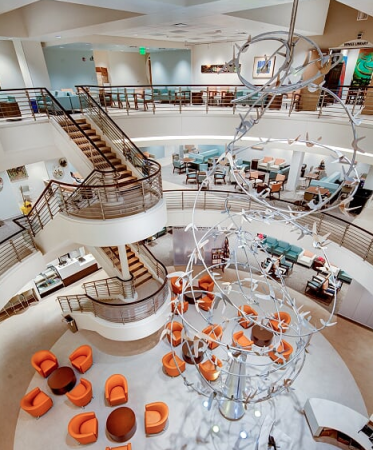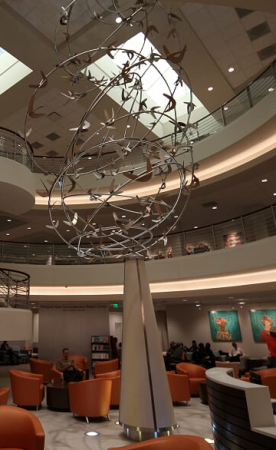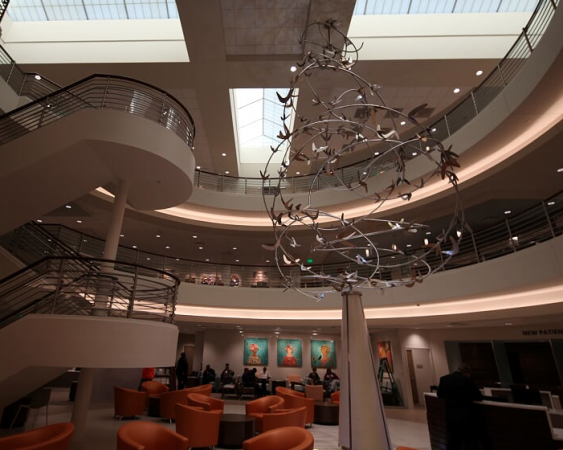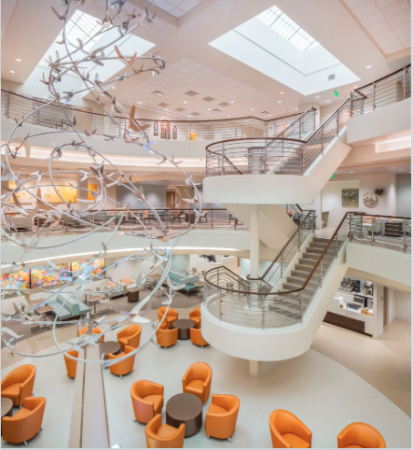 Proud Sponsors
This beautiful sculpture has been sponsored by the Kemmons Wilson Family Foundation.