ARTIST: Brenda Wiseman 
Title: "Many Dimensions" 
Location: 1st Floor – Breast Center Lobby 
Brenda Wiseman's mixed media work titled "Many Dimensions", represents all those people past, present and future who surround us, while unveiling another dimension of the beauty and struggle of being human. Wiseman is a local artist, whose profession as a nurse inspires the psycho-spiritual nature of her work. 
Wiseman hopes that her artwork will act as a portal for the viewer to explore both the human and spiritual dimensions of light, dark, beauty, mystery and color in their own life.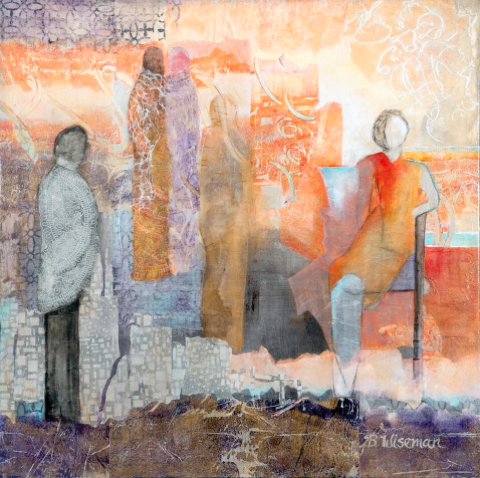 Proud Sponsors
This beautiful piece has been sponsored by Hamp and Nancy Holcomb.