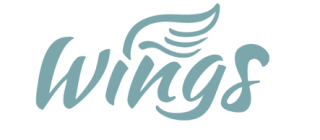 As West Cancer Center continues an era of unprecedented growth, the needs of our patients continue to grow as well. In an effort to accommodate this progress, the University of Tennessee/West Institute for Cancer Research and WINGS Cancer Foundation combined forces in 2015 to create the new WINGS Supportive Care Division within the UT/West Institute structure.
Building on WINGS Cancer Foundation's legacy of support and generous contribution to cancer patients, survivors and the community, the UT/West Institute combines the foremost leaders in research and scientific innovation with numerous care support team members, volunteers and donors to ensure West Cancer Center patients not only receive the most innovative and effective care, but also the most compassionate.
The WINGS Supportive Care Division provides a comprehensive platform to address the holistic needs of our patients – whether it is spiritual support, nutritional and wellness services, or access to screening services for the underserved in our community. Together with our dedicated WINGS volunteers and generous benefactors, the WINGS Supportive Care Division provides our patients the support and resources they need for their cancer journey and beyond at no additional cost to the patient.