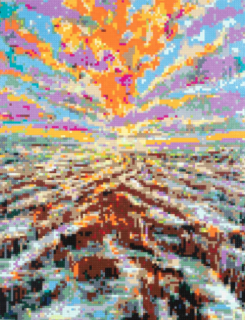 ARTIST: Sean Shrum 
TITLE: "The Geography of Hope" 
LEGO Interpretation, "Digital Marsh", by Andy Bauch
Location: 3rd Floor – South Atrium Wall
Andy Bauch's "Digital Marsh" is an interpretation of Sean Shrum's "The Geography of Hope". Bauch uses the full LEGO palette to capture Shrum's brushstroke style, to make for the most vivid possible reading of this piece. The final result contains 41 unique types of LEGO pieces in 26 colors for a grand total of 17,673 bricks.
To quote F. Scott Fitzgerald, Shrum states, "It was only a sunny smile, and little it cost in the giving, but like morning light it scattered the night and made the day worth living."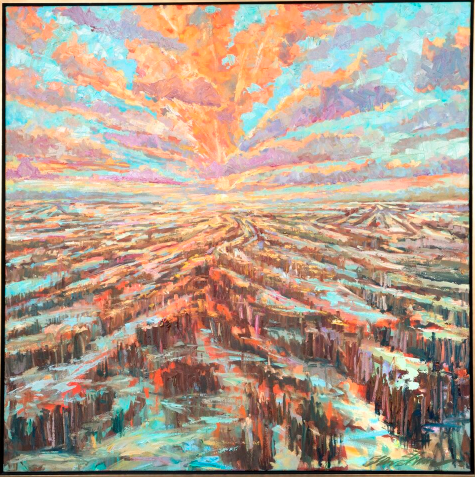 Proud Sponsors
These beautiful pieces is sponsored by Steve and Eileen Wishnia.