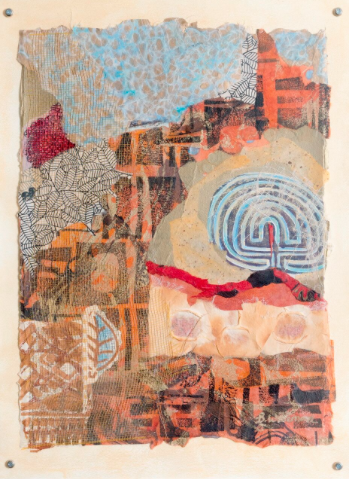 ARTIST: Brenda Wiseman
TITLE: "One Path" 
Location: 3rd Floor – Infusion Corridor
The torn papers in the mixed media painting titled "Orange Fallen Leaves" by Brenda Wiseman, represents the bits and pieces of the whole of our shared humanity.  The labyrinth symbolizes life's path, circling toward the center and returning to community. 
"It's a contemplative path of peace engaging mind, body, heart, and spirit," said Wiseman.
Proud Sponsors
This beautiful piece is sponsored by Jack and Leighanne Soden.