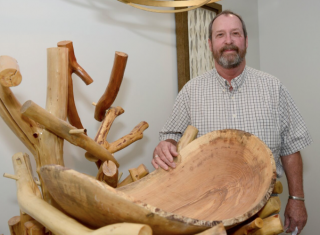 SCULPTURE ARTISTS: Niles Wallace and Dennis Paullus
Title: "Nest" 
CHANDELIER ARTIST: Jessica Bodner 
Title: "Saturn" 
Location: 1st floor – Meditation Room 
Together with Jessica Bodner's chandelier, Niles Wallace and Dennis Paullus' sculpture is assembled from crape myrtle branches that were gathered after being pruned.  Once the branches are stripped of their bark they have a muscular quality that reminds Wallace of human limbs. The limbs are pegged together with dowels.  Each branch is connected to all of the others to create a strength that would not be there singularly.  They have drawn this image from the nest, which cradles the bowl and lifts it and its contents up toward the light.
"The Nest is a source of security, strength, refuge and home," said Wallace.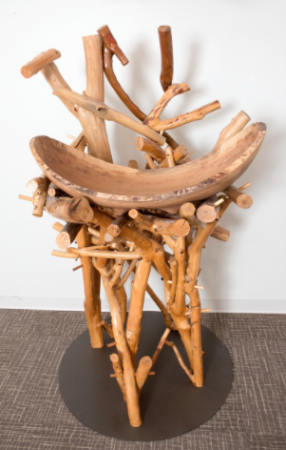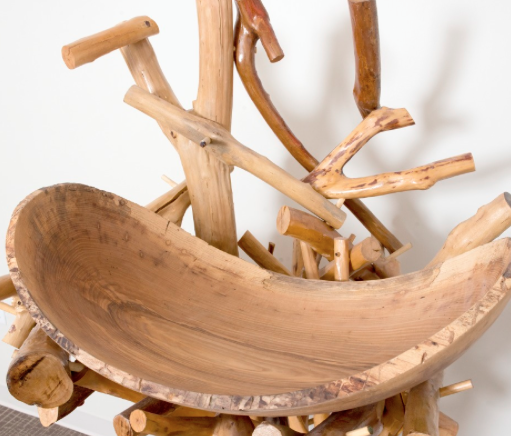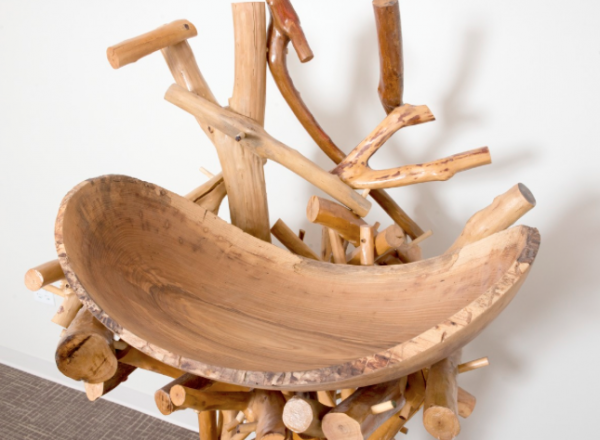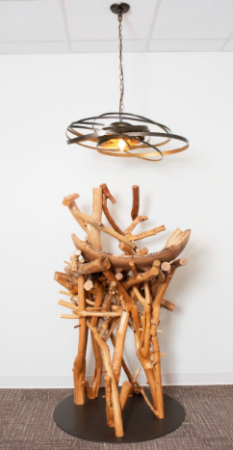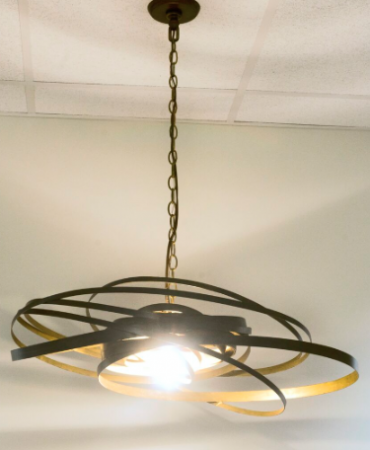 Proud Sponsors
These beautiful pieces are sponsored by Bob and Susan Wilson.