ARTIST: Leslie Barron 
Title: "Linked" 
Location: 1st Floor – Breast Center Lobby 
Leslie Barron created "Linked" to complement her large triptych in the same lobby, allowing her to nurture the two different sides of her creativity. After completing the triptych "A Divine Connection", she envisioned the continuation of vibrant and bold colors within the flowers to fill the space with brightness and joy through an abstract painting.
Continuing the theme of connection, all of the hoops were designed to link to one another. It is Barron's hope that every viewer can look at the art with a sense of curiosity that gives them a feeling of enjoyment and peace while they are visiting West Cancer Center.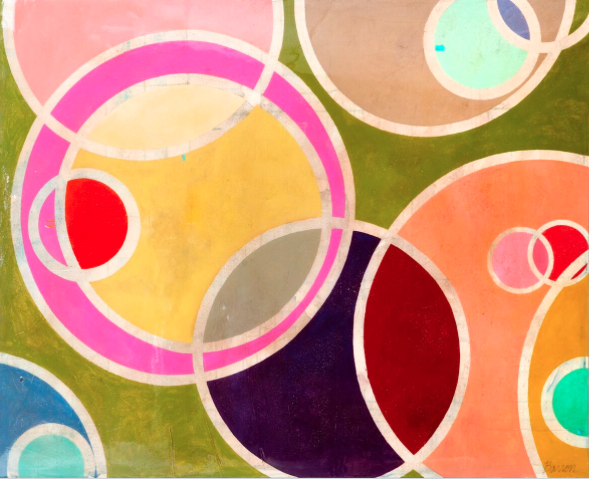 Sponsorship Opportunity
All pieces listed in the gallery are available for sponsorship unless otherwise noted and are 100% tax deductible. These sponsorships serve to provide peace and healing for our patients and can be purchased in honor or memory of a loved one. To sponsor one of these beautiful works of art or for more information, please contact Leighanne Soden at 901.683.0055 x 1122, or [email protected].