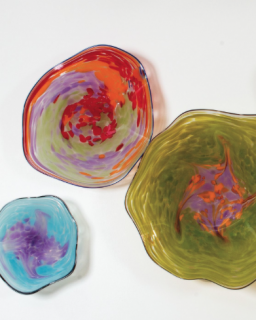 ARTIST: James Hayes
TITLE: "Dance of Life" 
Location: 3rd Floor – North Atrium Wall
In his glass piece titled "Dance of Life", James Hayes sought to reflect the playful, adventurous, colorful and distinctive aspects of life.  The whimsical shapes reflect the evolving nature of life with its ebbs and flows. The choice of colors and patterns reflect the capturing of moments in time – times where we feel centered, growing and reaching new heights.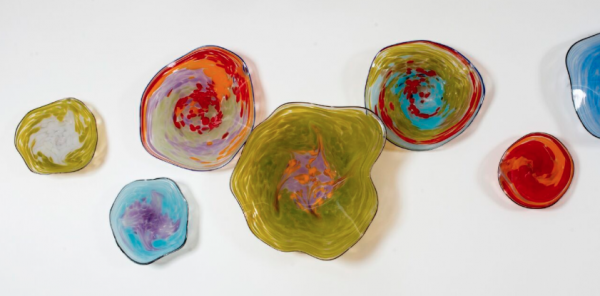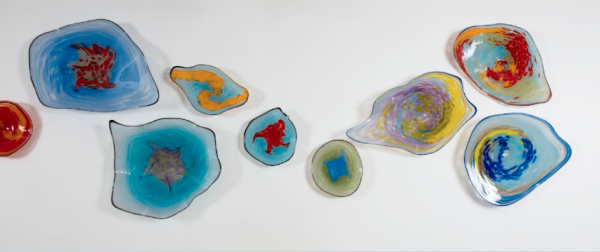 Sponsorship Opportunity
All pieces listed in the gallery are available for sponsorship unless otherwise noted and are 100% tax deductible. These sponsorships serve to provide peace and healing for our patients and can be purchased in honor or memory of a loved one. To sponsor one of these beautiful works of art or for more information, please contact Leighanne Soden at 901.683.0055 x 1122, or [email protected].