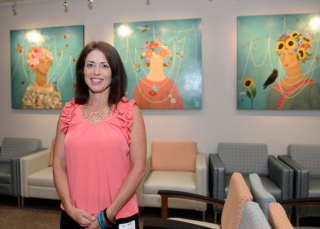 ARTIST: Leslie Barron 
Title: A Divine Connection
Location: 1st Floor – Breast Center Lobby 
The "Divine Connection" triptych came to fruition very organically for Leslie Barron.  There was not a lot of pondering about what to create for the Breast Center space, given the fact she was already working on the lady portraits at the time. 
The pearls that travel from woman to woman signify that they are all connected and therefore are never alone in their experience.   The idea to paint flower headdresses in lieu of hair seemed obvious to Barron, who said, "As so many patients lose their hair through chemotherapy, to replace it with such natural beauty seemed like a perfect choice."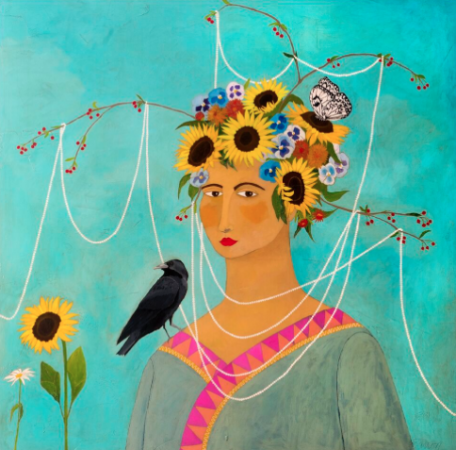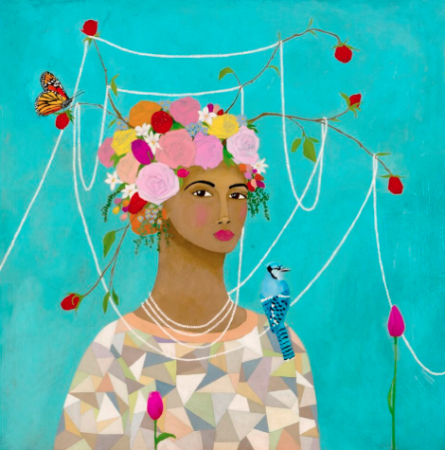 Proud Sponsors
These beautiful pieces have been sponsored by Jeff and Elizabeth Rosenblum and Marc Reisman in memory of Sam Rosenblum and Donna Reisman and in honor of Jan Reisman.