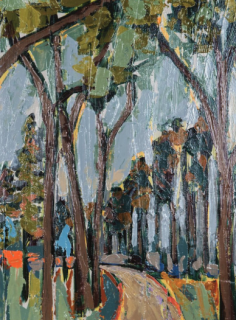 Ceramic ARTIST: Niles Wallace
Acrylic ARTIST: Lauren Dunn
Title: "Where I Go, Will You Follow?"
Location: 2nd Floor – Refreshment Area
Niles Wallace's stoneware bowls on either side of the Refreshment Area-a place to which people go to be refreshed and renewed-reflect an interest in how flowers reflect the fragility of life and those frozen moments of our perception. Life and Art must be seen within the context that it is displayed.
In Lauren Dunn's painting titled "Where I Go, Will You Follow?", the natural world of flowers, trees, woodland and garden are full of life, death, rebirth and hope.  This is the world we are a part of and which frames the memories of our shared time. The road leads ahead as part of an unknown destination or back on something we cannot revisit except in memory. The garden is full of beauty but also the violence of change. These works, hopefully, embrace a moment that we hold in our memory while we try to live in the present.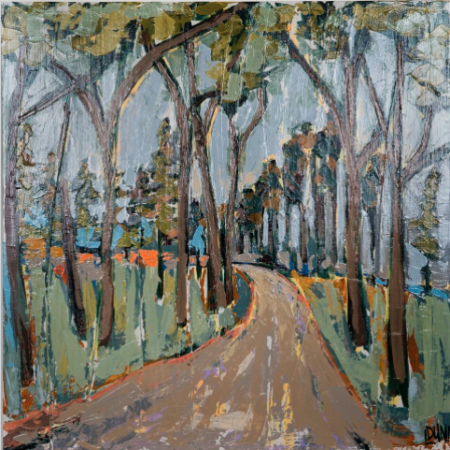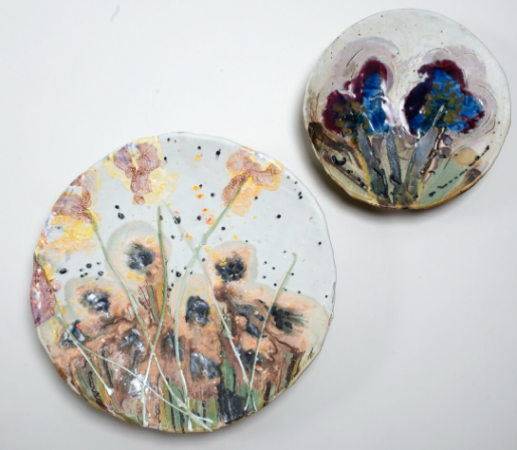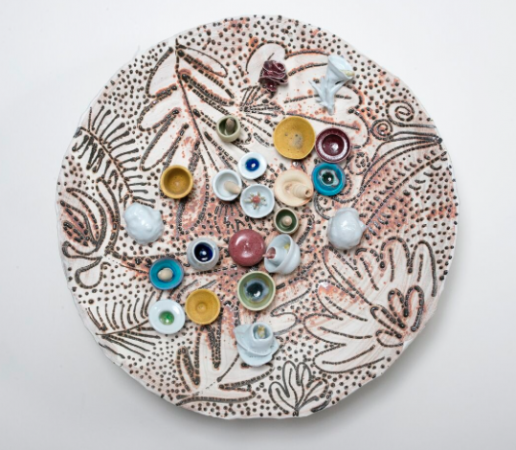 Sponsorship Opportunity
All pieces listed in the gallery are available for sponsorship unless otherwise noted and are 100% tax deductible. These sponsorships serve to provide peace and healing for our patients and can be purchased in honor or memory of a loved one. To sponsor one of these beautiful works of art or for more information, please contact Leighanne Soden at 901.683.0055 x 1122, or [email protected].