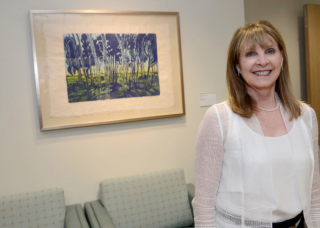 ARTIST: Sara Howell
TITLE: "Near Somerset Lane" 
Location: 3rd Floor – West Atrium Wall
"Near Somerset Lane" depicts a healthy and vibrant grove of trees that artist Sara Howell has in her back yard. This grove is much like humans trying to improve and be the best we can be while remaining authentic and natural.  It has become a reminder of the quest for spiritual growth. 
Howell's hope is that the painting of the grove changes and shares its life with each viewer, just as it has allowed her reflection on her own growth in life.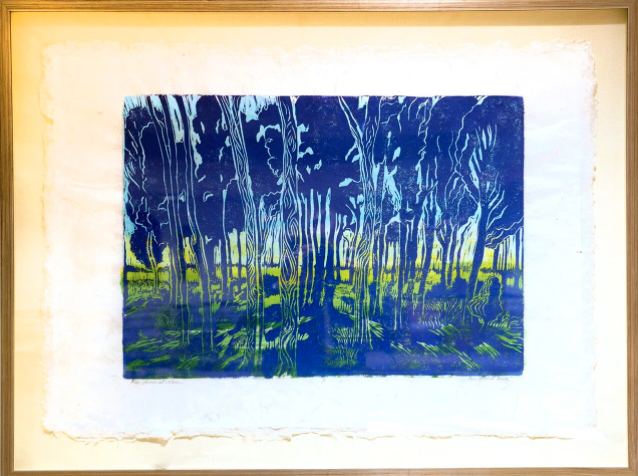 Sponsorship Opportunity
All pieces listed in the gallery are available for sponsorship unless otherwise noted and are 100% tax deductible. These sponsorships serve to provide peace and healing for our patients and can be purchased in honor or memory of a loved one. To sponsor one of these beautiful works of art or for more information, please contact Leighanne Soden at 901.683.0055 x 1122, or [email protected].