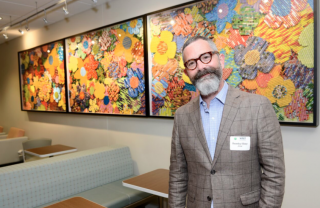 ARTIST: Brantley Ellzey
Title: "Flower Power" 
Location: 1st Floor – East Atrium Wall
A window overlooking a landscape profuse with brightly colored, abstract blooms, "Flower Power" was designed by Brantley Ellzey using hand-rolled, regional travel brochure pages as the medium to represent the journey to health of the courageous patients. 
"The love, joy and peace of a beautifully tended garden reflect the care, expertise and hope found at West Cancer Center," said Ellzey.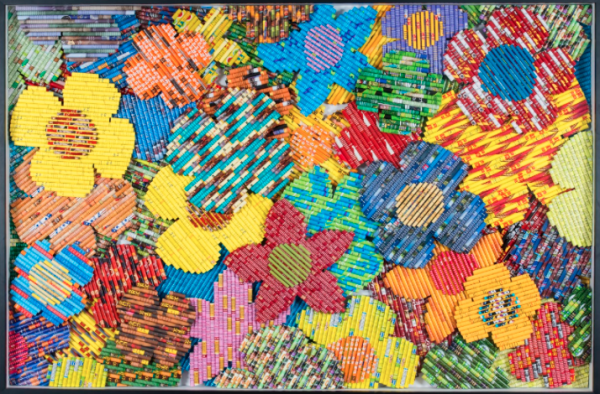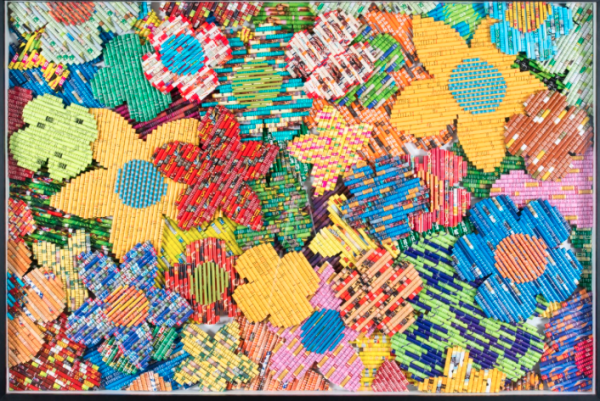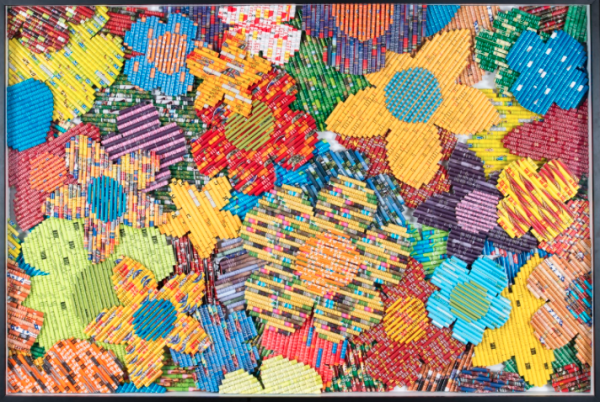 Sponsorship Opportunity
All pieces listed in the gallery are available for sponsorship unless otherwise noted and are 100% tax deductible. These sponsorships serve to provide peace and healing for our patients and can be purchased in honor or memory of a loved one. To sponsor one of these beautiful works of art or for more information, please contact Leighanne Soden at 901.683.0055 x 1122, or [email protected].