Chef Ryan Trimm's Sweet Grass has been awarded Best Restaurant, Best New American Cuisine and Best Bar in several Memphis publications.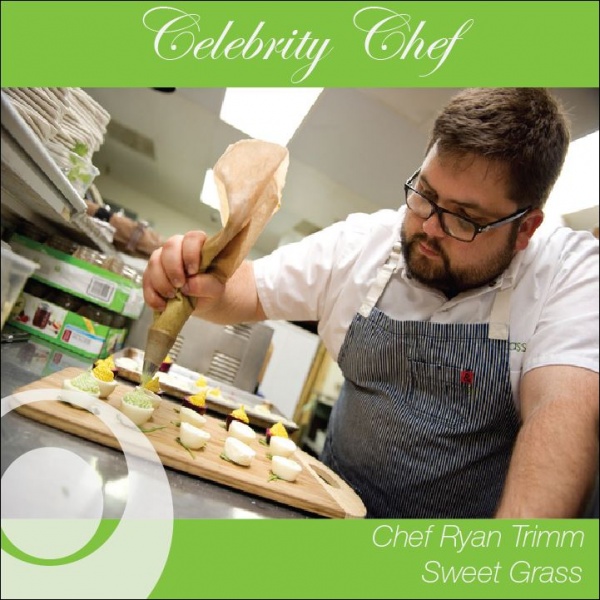 Roasted Carrots & Rainbow Chard
½ lb Carrots, halved and blanched
¼ lb Rainbow Chard, sliced (kale or spinach)
1 each Stalk Green Garlic, minced
4 each Cherry Peppers, sliced and seeded (banana or shishito)
5 each French Breakfast Radish (sliced thin)
1 tbsp Fish Sauce (Red Boat or Three Crabs are Chef's favorites)
1 tsp S & P
1 tbsp Vegetable or Blended Oil
Heat pan over medium high heat, add oil and heat slightly.
Add the carrots, cherry peppers and garlic. Cook until golden and roasted.
Top with rainbow chard and give the pan a few tosses.
Finally, add the fish sauce, season appropriately. Garnish the dish with thinly sliced raw radish.
Chef often serves something like this with pork belly, chicken thighs or confit duck legs. However, any protein will work. He also adds other vegetables and uses this as a base.