Meeting with your Radiation Oncology team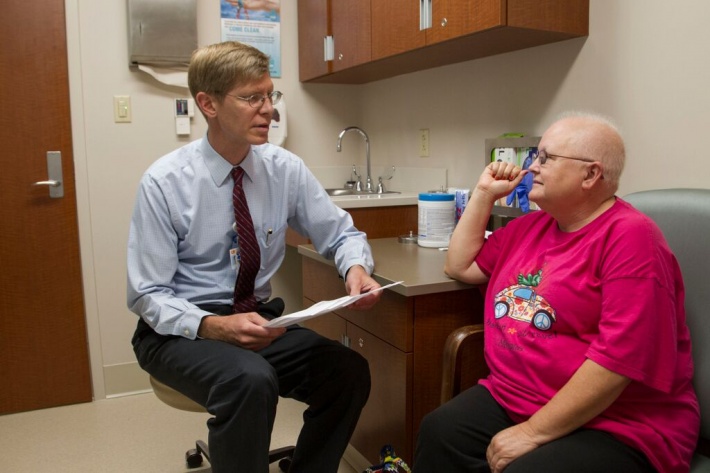 During your consultation, your radiation oncologist will perform a physical exam and review your medical history along with any lab or radiology reports. You and your doctor will then review your various options, together deciding on a treatment plan that is right for you.
Our multi-disciplinary team of world-class experts in the Department of Radiation Oncology is dedicated to providing the best possible care to our patients.
Customizing your treatment plan
Once you have met with your Radiation Oncology team, it is likely you will need to have another CT scan, called a Simulation, in order to best customize your treatment. Some of the more frequently asked questions revolving around the planning period are as follows:
What is radiation?
Radiation is high energy waves and particles that destroy cancer cells so they can't make new cancer cells. The radiation oncologist is a doctor who will decide how much radiation you will receive, where to receive it, and how you will receive it depending on the size and location of your tumor.
What is simulation?
One of the first steps that you will take as a radiation therapy patient is called "simulation". Simulation is a dress rehearsal for your actual radiation therapy sessions. The simulator is a machine that helps your physicists plan to direct the radiation beam so that damage to normal healthy tissue is kept to a minimum. This will be your longest day here, as you will be at the facility about 1.5 hours.
Why do I need (another) CT scan?
Many patients have had numerous scans before they see us. However, most patients need another CT scan for planning purposes. The set up is in the same position as the simulation process. The scan is then transferred to the planning computer so the doctor can block out all the healthy tissues they do not want to treat.