American Cancer Society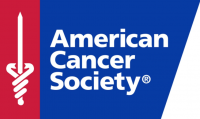 For over 100 years, the American Cancer Society (ACS) has worked relentlessly to save lives and create a world with less cancer. Together with millions of supporters worldwide, ACS helps people stay well and get well, find cures, and fight back against cancer. Click here for further resources for you and your family.
Mesothelioma Guide


Mesothelioma only affects 3,000 people a year in the United States. It is a rare, but aggressive cancer, almost always 100% fatal. Mesothelioma affects the lining of the lungs and can sometimes be misdiagnosed as lung cancer.
The Mesothelioma Guide mission is to guide mesothelioma patients and their loved ones toward answers, care options, and free health solutions that improve their lives. Mesothelioma Guide was founded with over a decade of experience serving the mesothelioma community and a commitment to creating a better environment for patients and family members. By remaining a for-profit company, they are able to dedicate hundreds of thousands of dollars in free top-tier resources and patient support staff. Click here for more information.
National Comprehensive Cancer Network


The National Comprehensive Cancer Network® (NCCN®), a not-for-profit alliance of 26 of the world's leading cancer centers devoted to patient care, research, and education, is dedicated to improving the quality, effectiveness, and efficiency of cancer care so that patients can live better lives. One of these initiatives aims to provide people with cancer and the general public with state-of-the-art cancer treatment information in easy-to-understand language. They offer guide books for each diagnosis that are meant to help patients talk with their doctors about their disease. For more information, please click here.
Susan G. Komen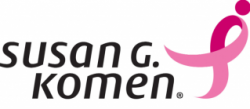 Known for being an incredible resource for patients or loved ones touched by Breast Cancer, the Susan G. Komen foundation is a not-for-profit organization whose mission is pretty simple: to save lives and end breast cancer forever. They educate, support research, offer grants that provide financial and emotional assistance and advocate for better breast cancer policy. They also offer a wealth of information that is helpful when dealing with a breast cancer diagnosis. Click here for more information.