Division Chief, Lee S. Schwartzberg, MD, FACP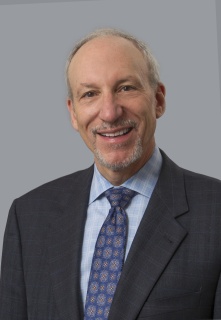 Dr. Schwartzberg completed his Fellowship in Medical Oncology/Hematology at Memorial Sloan-Kettering Cancer Center, New York where he also served as Chief Resident in Medicine. He attended medical college at the New York Medical College after receiving B.A. and M.S. degrees from State University of New York at Buffalo. He is board certified in Hematology and Oncology and holds medical licenses in Tennessee, Arkansas, Mississippi and New York. Dr. Schwartzberg joined The West Clinic in 1987 and now serves as the Executive Director of West Cancer Center.
Chief's Message
Our Fellowship Program is an ACGME / ABIM approved combined three-year program that will allows graduates to become ABIM board eligible in the subspecialties of hematology and medical oncology. Didactic teaching sessions, case presentation conferences and tumor boards foster multidisciplinary interaction among faculty and staff enhancing the training program.  The Division is active in educational programs and research mentorship within the College of Medicine and St. Jude Children's Research Hospital.
Clinical, translational and basic science research in collaboration with various multidisciplinary clinics, promises to provide a bench-to-bedside approach to treatment and discovery as well as an opportunity for high quality one-stop-care for the patients and superb training for oncologists of the future. Prevention, early detection and multimodality individualized therapy of cancer will take us closer to our one goal – eradication.
Lee S. Schwartzberg, MD, FACP
Chief, Division of Hematology Oncology
Professor of Medicine