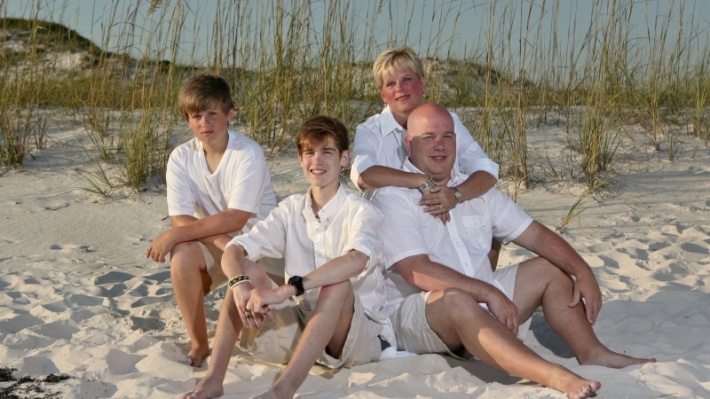 The definition of survivor to me does not mean ALIVE. Trey is a survivor. When diagnosed with stage IV adult pancreatic adenocarenoma, his only remark was ~ I'll either be healthy here or be healthy in heaven. God saw fit to heal him on July 5, 2012. Trey's first visit with Dr. Tauer was Ready, Set, Go! And off we went with the toughest chemo available F5U. West Clinic and Dr. Tauer were always ready to do what was needed to improve Trey's quality of life. There were many heart-to-heart talks, down to days before Trey passed. But Trey fought till the end – a strong fight with the help of St. Jude, West Clinic, Dr. Tom Hodgkiss and Dr. Kurt Tauer. Dr. Kurt Tauer still remains my husband's doctor for melanoma. Jay has been Dr. Tauer's success story for 17 years. It was only by Trey's diagnosis did we realize the presence of the P16 gene, a mutant melanoma gene that is passed from parent to child. And at the present, Collin carries this gene. For now, we are saying healthy on earth. So, thank you Dr. Kurt Tauer! The Erwin Family loves you!
Meet Our Fighters
These are real stories of bravery, the chronicles of men and women who found the strength to fight on and the people who stood by them. West Cancer Center brings the very best technology, research and doctors to Memphis so patients can recover close to home. To read more stories like Trey's, click here.
Share Your Story
With every fighter there is a story, and with every story, an inspiration to fight on. Your story can be the difference in the life of another cancer fighter like you. We invite patients of the West Cancer Center, past and present, to share stories here. If you would like to share your story, please contact West Cancer Center's Marketing Department.