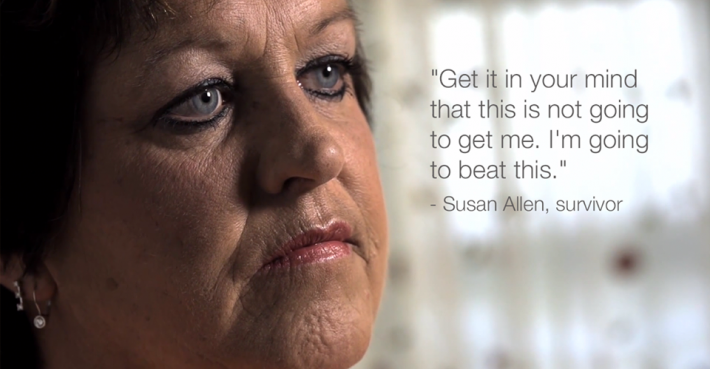 Susan found out that it is not just what the fight against cancer takes from you but also what it gives.
The diagnosis was breast cancer, caused by a rare condition called a BRCA2 gene mutation. For Susan, it was not a surprise. Her two sisters had already undergone double mastectomies. And eventually, she would have to undergo her own.
She knew that with the West Cancer Center and her family on her side, she could defeat cancer. It would be a long fight, with trials to overcome on the way. It was the prospect of losing her hair that had her most worried. Baldness was the admission of illness. Her husband, Peyton — her rock for so many years — reminded her she was not alone. So after her first chemo treatment, he shaved her head, and then shaved his own. Their baldness became a badge they shared with honor.
"Once you lose your hair, people know you are sick. But that is how you meet other survivors."

Meet Our Fighters
These are real stories of bravery, the chronicles of men and women who found the strength to fight on and the people who stood by them. West Cancer Center brings the very best technology, research and doctors to Memphis so patients can recover close to home. To read more stories like Susan's, click here.
Share Your Story
With every fighter there is a story, and with every story, an inspiration to fight on. Your story can be the difference in the life of another cancer fighter like you. We invite patients of the West Cancer Center, past and present, to share stories here. If you would like to share your story, please contact West Cancer Center's Marketing Department.