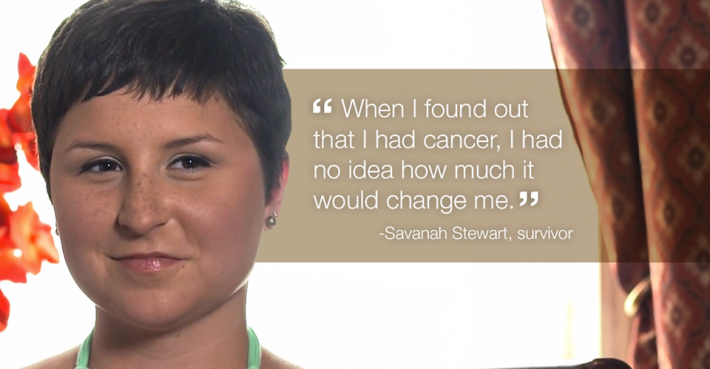 At 22, she had her whole life ahead of her and the people to help her fight for it.
Savanah was like any other college student. Energetic. Optimistic. Invincible. So when she first felt a tiny lump in her breast, she wasn't that concerned. Even her physician thought it was unlikely that it was breast cancer.
The diagnosis was a paralyzing shock to Savanah and her family. But instead of staying in denial of her breast cancer, they decided to fight it — together. Dr. Richey of the West Cancer Center gave them a strategy that would let Savanah stay close to home and her family. And with what seemed to her like thousands on her side, Savanah had the emotional support she needed to beat her breast cancer.
"I got to spend more of my time at home, which helped me focus more on the positives and less on the negatives."

Meet Our Fighters
These are real stories of bravery, the chronicles of men and women who found the strength to fight on and the people who stood by them. West Cancer Center brings the very best technology, research and doctors to Memphis so patients can recover close to home. To read more stories like Savanah's, click here.
Share Your Story
With every fighter there is a story, and with every story, an inspiration to fight on. Your story can be the difference in the life of another cancer fighter like you. We invite patients of the West Cancer Center, past and present, to share stories here. If you would like to share your story, please contact West Cancer Center's Marketing Department.