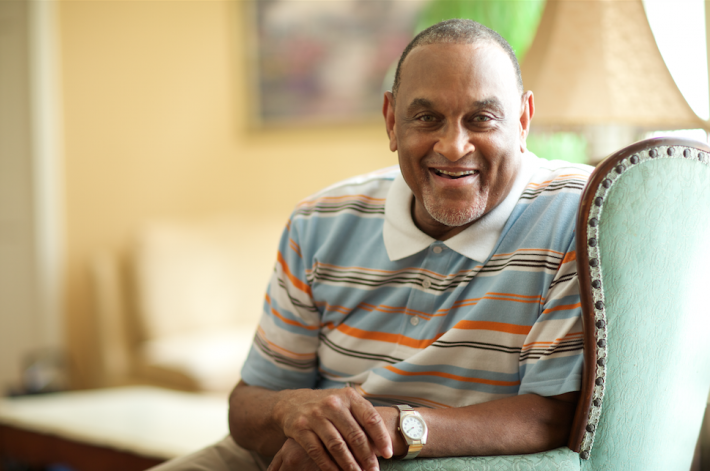 Rev. Billy Joe never questioned his faith or his will to fight his cancer.
Rev. Billy Joe feels blessed to be alive today. A few years ago, a car crash nearly took his life. He was lucky, but follow-up x-rays revealed that he had a growth on his kidney. It turned out to be a tumor, and after surgery and treatment, he felt he was on his way to a full recovery — until a follow-up test revealed that he had a spot on his lung, which led to more tests. Those tests revealed that he had colon cancer.
As a man of the cloth, Rev. Billy Joe is accustomed to preaching the virtues of love, courage and patience. His fighting spirit inspired even the doctors and staff at the West Cancer Center. Each challenge only strengthens his resolve. Today, his fight continues on. With his faith, his family and the West Cancer Center standing behind him, Rev. Billy Joe has the confidence to take on whatever comes his way.
"We have a world-class cancer-care clinic right here in Memphis."

Meet Our Fighters
These are real stories of bravery, the chronicles of men and women who found the strength to fight on and the people who stood by them. West Cancer Center brings the very best technology, research and doctors to Memphis so patients can recover close to home. To read more stories like Rev. Billy Joe Jackson's, click here.
Share Your Story
With every fighter there is a story, and with every story, an inspiration to fight on. Your story can be the difference in the life of another cancer fighter like you. We invite patients of the West Cancer Center, past and present, to share stories here. If you would like to share your story, please contact West Cancer Center's Marketing Department.