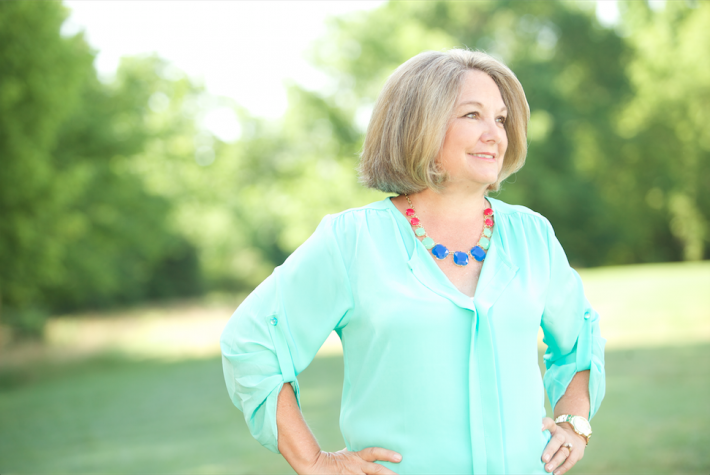 For Pam, the first step in fighting cancer was accepting that she had it.
As a mother, Pam is the guiding light of her family. As a teacher, she is an inspiration to her students. The last thing she ever wanted, in any way, was to appear vulnerable to them.
Pam's diagnosis came as a shock. Cancer happens to other people, not to her. Pam's first instinct was to hide her disease from her friends, her students and even her family. "Hats versus wigs" became her daily debate. But as she got treatment at the West Cancer Center, the staff there taught her how to be more open with her cancer, and how to take charge of her health. Soon, the hats and wigs came off, and her confidence to share was turned on. Today, Pam sees herself as an inspiration to cancer fighters and to every bald head she meets.
"The West Cancer Center teaches you how to be open about your cancer. Today, I am proud of what I went through."

Meet Our Fighters
These are real stories of bravery, the chronicles of men and women who found the strength to fight on and the people who stood by them. West Cancer Center brings the very best technology, research and doctors to Memphis so patients can recover close to home. To read more stories like Pam's, click here.
Share Your Story
With every fighter there is a story, and with every story, an inspiration to fight on. Your story can be the difference in the life of another cancer fighter like you. We invite patients of the West Cancer Center, past and present, to share stories here. If you would like to share your story, please contact West Cancer Center's Marketing Department.