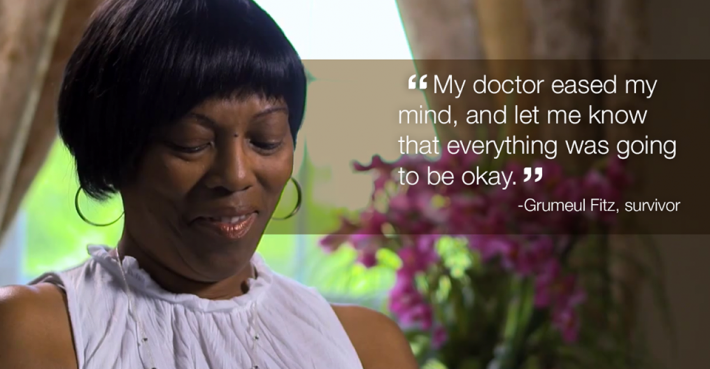 They vowed "until death do we part." Grumeul and her husband have no intention of parting anytime soon.
It was two days before her 50th birthday and just a few months since reciting her wedding vows the day Grumeul discovered a lump in her breast. When Grumeul was diagnosed with breast cancer shortly after, it was frightening to think her marriage would end almost as soon as it began.
Both she and her husband were overwhelmed. Cancer had taken so many of her friends and family over the years. But as the doctors at the West Cancer Center began to counsel her about her treatment, she and her husband became confident about the road ahead. Her fight continues on today. Thanks to having the West Cancer Center on her side, she can see herself and her husband growing old together.
"With the West Cancer Center being local, my family can be with me. Everything will be right there for us."

Meet Our Fighters
These are real stories of bravery, the chronicles of men and women who found the strength to fight on and the people who stood by them. West Cancer Center brings the very best technology, research and doctors to Memphis so patients can recover close to home. To read more stories like Grumeul's, click here.
Share Your Story
With every fighter there is a story, and with every story, an inspiration to fight on. Your story can be the difference in the life of another cancer fighter like you. We invite patients of the West Cancer Center, past and present, to share stories here. If you would like to share your story, please contact West Cancer Center's Marketing Department.