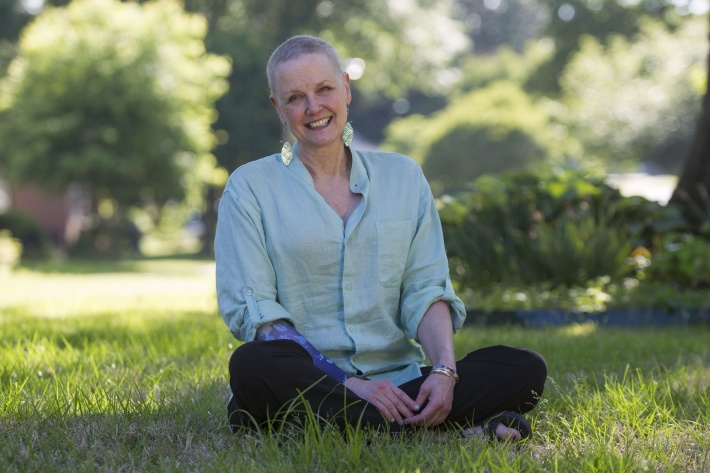 A neuropsychologist at the Veteran Affairs Medical Center, Ellen Crouse, 55, understands science – in fact, she loves it. A self-proclaimed "research geek," Ellen's passion for unifying science and clinical service has led her to devote her life to serving others – a devotion that transitioned her from a job as a labor/delivery RN to a career as a neuropsychologist. "I'm a really strong believer that research informs clinical practice, and clinical practice informs research," said Ellen. "It's a really great synergy that develops between those two."
This love for research manifested in a new way for Ellen in late August of 2014. After several lumpectomies and "scares" over more than 25 years of mammograms and screenings, Ellen noticed something in her breast – something that looked – and felt – different from previous self-checks. "I glanced in the mirror and noticed what looked like a dent in my breast. I thought – 'that's something weird,'" said Ellen. "I just had this feeling that it was cancer. I was confident that it was."
A diagnostic mammogram confirmed what Ellen already knew: she had breast cancer. After a consultation with her primary care physician, Ellen was directed to Dr. Michael Berry, a breast surgical oncologist at West Cancer Center. In the midst of her impending double mastectomy and upcoming treatment following her surgery, research was still at the forefront of her priorities. "One of the first things I said to Dr. Berry was, 'Can this be used in research?'" said Ellen. "I just felt like, regardless of what happens I want something good to come out of this."
As a HER2 Positive breast cancer patient, Ellen qualified for numerous clinical trials – a pivotal piece and welcomed news for the self-proclaimed research geek. In addition to immediately enrolling in an available Phase III clinical trial, Ellen also requested that a portion of her cancer tissue be utilized in the laboratory setting; as a result, her tissue was sent to The University of Tennessee Health Science Center for use in ongoing scientific research.
"The thing that strikes me is that when you participate in research, you are part of this river – this legacy – and you're handing down to a gift to somebody else. You don't know what this gift is going to be," said Ellen. "You just want to do something for somebody else that's in the same situation. Why wouldn't you?"
Today, Ellen is grateful to Dr. Schwartzberg, Dr. Berry and the entire staff at West Cancer Center – a staff whose ability to reconcile compassionate bedside manner with scientific forethought and research is unparalleled, said Ellen. "I love the idea that I'm working with Dr. Schwartzberg, who is very much on his toes and aware of what's going on in research," said Ellen. "Because then I feel like I'm getting the best possible care."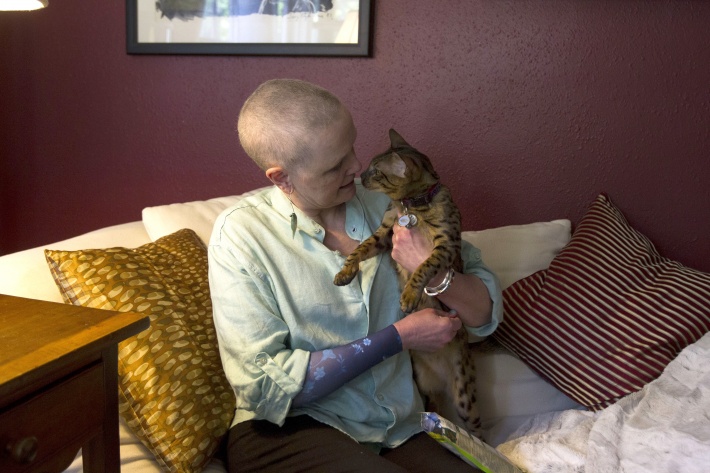 Meet Our Fighters
These are real stories of bravery, the chronicles of men and women who found the strength to fight on and the people who stood by them. West Cancer Center brings the very best technology, research and doctors to Memphis so patients can recover close to home. To read more stories like Ellen's, click here. 
Share Your Story
With every fighter there is a story, and with every story, an inspiration to fight on. Your story can be the difference in the life of another cancer fighter like you. We invite patients of the West Cancer Center, past and present, to share stories here. If you would like to share your story, please contact West Cancer Center's Marketing Department.