The National Comprehensive Cancer Network®

The National Comprehensive Cancer Network® (NCCN®) is a not-for-profit alliance of 26 of the world's leading cancer centers – devoted to patient care, research, and education, and dedicated to improving the quality, effectiveness and efficiency of cancer care. Through the leadership and expertise of clinical professionals at NCCN Member Institutions, NCCN develops resources that present valuable information to the numerous stakeholders in the health care delivery system. As the arbiter of high-quality cancer care, NCCN promotes the importance of continuous quality improvement and recognizes the significance of creating clinical practice guidelines appropriate for use by patients, clinicians, and other health care decision-makers. In addition to this prestigious recognition as one of the elite 26 Member Institutions, several West Cancer Center oncologists serve on NCCN boards and committees. Lee S. Schwartzberg, MD, FACP, Director of West Cancer Center, serves on the NCCN Board of Directors, as well as the Breast Cancer Panel and Myeloid Growth Factors Panel.
The National Committee for Quality Assurance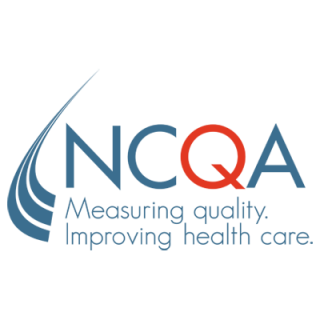 The National Committee for Quality Assurance is a private, not-for-profit organization dedicated to improving health care quality. NCQA drives improvement throughout the health care system. A widely recognized symbol of quality, NCQA designated organizations must pass a rigorous, comprehensive review and annual report on performance. The NCQA seal is a reliable indicator that an organization is well-managed and delivers high-quality care and service. West Cancer Center is recognized as a Patient-Centered Specialty Practice, and is one of only eight oncology practices nationwide to receive this recogntion. Practices that receive this designation demonstrate patient-centered care and clinical quality through: streamlined referral processes and care coordination with referring clinicians, timely patient and caregiver-focused care management and continuous clinical quality improvement.
Quality Oncology Practice Initiative®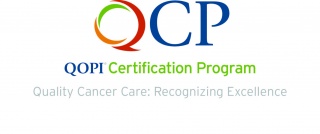 ASCO's Quality Oncology Practice Initiative is an oncologist-led, practice-based quality assessment and improvement program. The goal of QOPI is to promote excellence in cancer care by helping practices create a culture of self-examination and improvement. Every QOPI Certified practice is evaluated on both measures and standards. ASCO's Quality Oncology Practice Initiative (QOPI®) gives you the quality measures that were developed by world-renowned practicing oncologists and quality experts, using clinical guidelines and published standards, such as the National Initiative on Cancer Care Quality (NICCQ), ASCO/NCCN Quality Measures, and ASTRO/ASCO/AMA PCPI Oncology Measures. A rigorous qualification process, practices are evaluated on 26 separate measures and are required to score above the 75% threshold in each particular measure in order to be eligible for application.
Foundation for the Accreditation of Cellular Therapy
The Foundation for Accreditation of Cellular Therapy establishes standards for high quality medical and laboratory practice in cellular therapies. FACT is a non-profit corporation co-founded by the International Society for Cellular Therapy (ISCT) and the American Society of Blood and Marrow Transplantation (ASBMT) for inspection and accreditation in cellular therapy. Organizations that achieve FACT accreditation have a foundation of high-quality practices that result in cell products and patient care that are sought after by physicians and patients. The accreditation process involves the submission of documentation to demonstrate compliance with the standards and a subsequent on-site inspection conducted by inspectors qualified by training and experience in cellular therapy. Accredited organizations have met rigorous standards, as defined by the leading experts in the field and based on the latest knowledge of the field of cellular therapy product transplantation. Organizations are accredited for the types of transplants they perform or the services they provide. Through the Blood and Marrow Transplant Program, led by Director Yasser Khaled, MD, West Cancer Center has met these standards for providing adult transplant services, as well as collection of peripheral blood by Apheresis and product processing.
The Joint Commission

The Joint Commission accredits and certifies more than 20,500 health care organizations and programs across the United States. Joint Commission accreditation and certification is recognized nationwide as a symbol of quality reflecting a commitment to meeting certain performance standards. It is the nation's oldest and largest standards-setting and accrediting body in health care. Joint Commission certified organizations are required to pass standards that serve as the basis of an objective evaluation process that can help health care organizations measure, assess and improve performance. The standards focus on important patient, individual, or resident care and organization functions that are essential to providing safe, high quality care. The Joint Commission's state-of-the-art standards set expectations for organization performance that are reasonable, achievable and surveyable.
Commission on Cancer®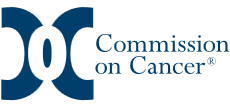 The Commission on Cancer® (CoC) is a consortium of professional organizations dedicated to improving survival and quality of life for cancer patients through standard-setting, prevention, research, education, and the monitoring of comprehensive quality care. West Cancer Center is accredited through the Commission on Cancer® as an Academic Institution, recognized for excellence in our team-based, multidisciplinary approach to treating our patients. In addition, CoC-accredited programs are required to offer patients numerous standards of therapy qualifications and services, including quality care close to home; comprehensive care; information and education; patient-centered services, options for genetic assessment and counseling, and palliative care services; care monitoring and quality improvement; treatment planning based on evidence-based national treatment guidelines; clinical trials and new treatment options; follow-up care including a survivorship care plan; and patient tracking through the cancer data system.
OncLive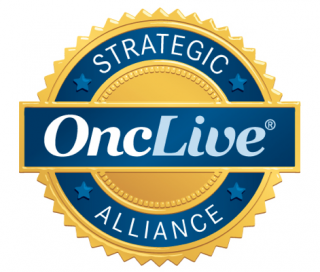 West Cancer Center is a proud peer partner of OncLive. OncLive is the official Website for the Oncology Specialty Group, which publishes Oncology & Biotech News, OncologyLive, Urologists in Cancer Care, Oncology Nursing News, and Contemporary Oncology. The mission of OncLive and these publications is to provide oncology professionals with the resources and information they need to provide the best patient care.
OncLive covers every angle of oncology practice, from new technology to treatment advances to important regulatory decisions. OncLive allows the Oncology Specialty Group to add features and tools not possible with print, such as social media feeds, blogs, and live coverage from major oncology meetings.